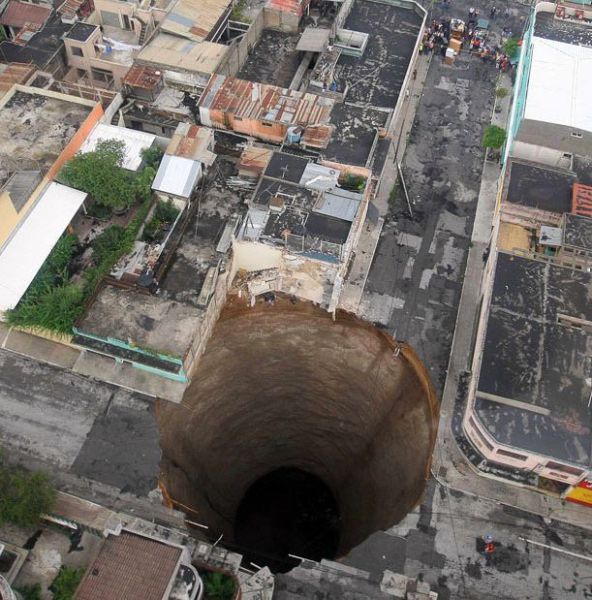 A sinkhole nearly 200-foot wide in China's Sichuan Province has swallowed at least 12 buildings and is expected to keep growing.
The
sinkhole opened up around 12:40 a.m. Friday
in the city of Guangyuan, Shanghaiist reported. As of 6:30 p.m., the sinkhole had swallowed 12 buildings, but no one was seriously injured.
Many who have encounter sinkholes have not been so lucky. In March, a
sinkhole opened up underneath the bedroom of a sleeping Florida man
, swallowing him entirely.