Wave of Municipal bankruptcies coming to the US of A even as Feds spend trillions around the Globe in warmongering and Nation destroying activities that leave millions dead and even more shattered lives behind, many of them being American soldiers!
_____________________________________________________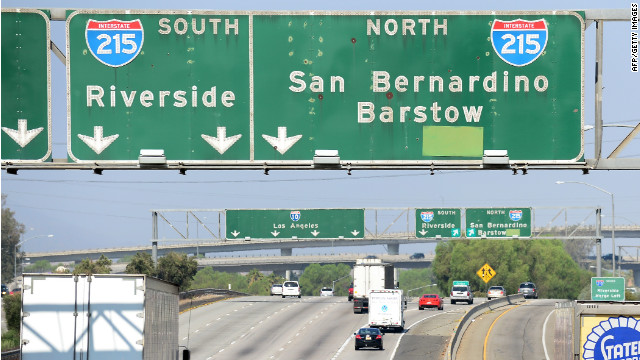 Los Angeles (CNN)
-- A California city filed for bankruptcy Wednesday, the third in the Golden State to do so in recent weeks, stoking experts' concerns that other cities could follow suit.
The city of San Bernardino, with more than 200,000 residents on the eastern tip of greater Los Angeles, "filed an emergency petition for Chapter 9 Bankruptcy" with a regional U.S. bankruptcy court, according to a news release from the city's interim manager.
The other two to file recently were Stockton, with around 300,000 residents, according to 2010 U.S. census data, and Mammoth Lakes, a resort town, where visitors and seasonal residents outnumber the just over 8,000 permanent inhabitants.
Why U.S. cities are going bankrupt?
Many municipalities in the Golden State and around the nation are struggling to cover their costs as the economic malaise continues to hurt tax revenue streams, experts said. This will lead to more municipal bankruptcies, which have been rare until now.
Read More
Related Story:
San Bernardino Files Chapter 9 Bankruptcy Petition; Pension and Medical Liabilities Impossible to Meet; Major Wave of Municipal Bankruptcies Has Begun
Read more at http://globaleconomicanalysis.blogspot.ca/2012/08/san-bernardino-files-chapter-9.html#E1B8vGkdqOWcDtuR.99